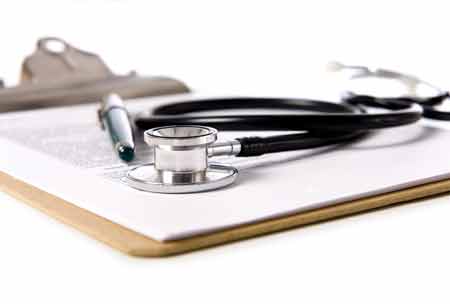 The use of medical marijuana was approved in Florida on November 8th, 2016. Amendment 2 allows individuals to qualify for cannabis use with a certified doctor's approval.
Dr. Virind "Steven" Gupta is now a qualified ordering physician. In order to become a candidate, a patient must have been diagnosed with a debilitating condition, must be a Florida resident with proper Florida identification, have tried other treatments without success.
It is the responsibility of the qualified ordering physician to follow Florida constitution and statute, diagnose patients and determine if medical marijuana is an appropriate treatment.
If you feel you qualify or would like to learn more, call our office for a consultation.
941-371-9355.
Is medical marijuana right for you?
Medical Marijuana offers an abundant of benefits with little negative side effects in comparison with other medications.
Some conditions treated with Medical Marijuana are:
Chronic Pain
Insomnia
Anxiety
Migraines
Cancer
Arthritis
Depression
PTSD
Nausea
Fibromyalgia
Glaucoma
Multiple Sclerosis
Muscle Spasm
Neuropathy
How do I obtain an ID card?
In order to apply for a Medical Marijuana Card, each patient must be:
A Florida Resident
Be diagnosed with a qualifying condition
Must be entered into the state registry by a qualified physician
At your first appointment, you will need to bring the following:
Your Florida driver license or identification card
A payment of $75 will be needed. The state is now processing payments online. Once your application has been entered by the physician's office, you will receive a confirmation email with details on how to log in and make your payment.
After payment has been received, it will take 2-3 weeks for your application to be processed. You will then receive a temporary card in an email that you will used until you get your permanent card.
What if I haven't received my card yet?
If you have questions about when your card will arrive, you can call the Office of Medical Marijuana Use at 800-808-9580.
How do I renew my card?
To maintain an actice Compassionate Use Registry identification card, a patient must annually submit a renewal application along with the fee and any required documentation 45 days prior to the card expiration date.
Does my insurance cover this?
No. Because cannabis is still prohibited at the Federal level, we are unable to accept medical insurance.
Can I obtain medical cannabis or low-THC cannabis while my card application is being processed?
Only when you receive your temporary Compassionate Use Registry identification card by email, within 2-3 weeks. You will receive your permanent card within 1-2 months.
Can I grow my own marijuana?
No. Florida law only allows the licensed dispensing organizations to grow, process and dispense marijuana. The department will refer any business or individual suspected of violating state law to local law enforcement for investigation. It is important to remember marijuana is illegal under federal law.
Are there any restrictions once I obtain my card?
Yes. The use of medical marijuana does not include the following:
The possession, use or administration of low-THC cannabis by smoking.
The transfer of low-THC cannabis to a person other than the qualified patient to whom it was ordered.
The use of low-THC cannabis

on any form of public transportation
in any public place
in a qualified patient's place of employment, if restricted by his or her employer
in a state correctional institute
on the grounds of a preschool, primary school, or secondary school
on any school bus, vehicle, an aircraft, or a motorboat, except for low-THC cannabis
Do I have the right to use medical marijuana while out of state?
No. Florida qualified patients are not protected under any laws outside of Florida. Medical marijuana is available in Florida, however, remains illegal under federal law.
Amendment 2, and the expanded qualifying medical conditions, became effective on January 3, 2017. The Florida Department of Health, physicians, dispensing organizations, and patients are bound by Article X Section 29 of the Florida Constitution and 381.986 Florida Statutes.
The Florida Department of Health Office of Medical Marijuana Use has more information. Click here
To read the Florida Statue, Click here
If you feel you qualify or would like to learn more, call our office for a consultation.
941-371-9355.
Hours
Monday - Friday
10:00 am - 6:30 pm